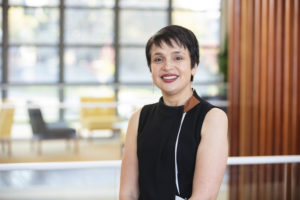 Dr Latika Cilly:  Obstetrician & Gynaecologist
MBBS, DGO, MRCOG, FRANZCOG
Dr Latika Cilly is an experienced and genuine Obstetrician & Gynaecologist in Melbourne. She is dedicated to providing exceptional heath care for all women.
With over 17 years experience in obstetrics and gynaecology Latika has had the privilege of creating many families, supporting women struggling though infertility and menopause, as well as providing guidance for a variety of women's health issues.
Having worked across Asia, UK and Australia and being fluent in five languages (English, Hindi, Punjabi, Marathi and Tamil), Latika has the ability and experience in relating to women from multiple communities, likewise values the opportunity to assist such a diverse patient base.
Being a woman enables Latika to empathise and connect with her patients and provide them with holistic and efficient treatment.
Special interests include: High risk obstetrics, Minimal invasive surgery, Heavy and abnormal uterine bleeding, Colposcopy, Prolapse, Infertility and family planning, Contraception and PCOS.
Patients can be referred to see Dr Latika Cilly by faxing a referral to 8456 6475 or Melton Specialist Clinic on 86869173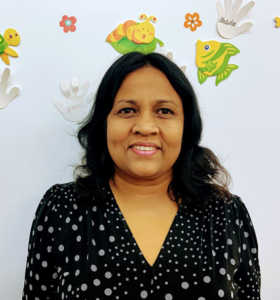 Dr. Susima Pallemulla:  Paediatrician
MBBS, MD-PAEDIATRICS DCH (SRI LANKA) MRCPCH (UK), DCH (UK) FRACP (AUST)
Dr Pallemulla is a General Paediatrician who has been involve in Paediatrics for the last 16 years. She trained in Sri Lanka, United Kingdom and Australia.
Dr Pallemulla holds a MBBS, MD Paediatrics, Diploma in Child Health from Sri Lanka. She holds Diploma in Child Health from United Kingdom, is a member of Royal College of Paediatrics and Child Health. Dr Pallemulla is Fellowship of Royal Australasian College of Paediatricians in Australia. She holds a Graduate Certificate in Allergic Disease in Australia.
She enjoys all aspects of general paediatrics with special interests in  Allergic Diseases and Developmental and Behavioural Paediatrics
Dr Pallemulla collaborates closely with families in order to provide the highest quality of care. Being a mother of 2 adolescent children, Dr Pallemulla has a good understanding of the challenges of parenting and the importance of good health care for children. She is passionate and tentative.
Referrals for various medical issues are welcomed. Patients can be referred to see Dr Pallemulla by faxing a referral to  8686 9173

Mr Simon Holland: Orthopaedic Surgeon
MB,BS(HONS) FRACS
Mr Simon Holland is a Orthopaedic Surgeon specialising in arthroscopic shoulder surgery, shoulder replacement surgery, arthroscopic elbow surgery, elbow replacement surgery, arthroscopic wrist surgery and upper limb trauma surgery.  Also early management of severe trauma instructor ( EMST).
Born and educated in Melbourne at Melbourne University, completed his Bachelor of Medicine and Bachelor of Surgery M.B.B.S (HONS) IN 1992.
He completed his Fellowship and Orthopaedic surgery speciality training at:
Fellow Royal Australasian College of Surgeons 2002
Upper Limb Sports Medicine Fellowship, Calgary Canada 2003
Illizarov Limb Reconstruction Fellowship, Lecco Italy 2004
Shoulder and Elbow workshops- USA, UK and Sweden
He commenced his private practice in 2005 in Melbourne.
Professional Memberships:
Australian Orthopaedic Association, Royal Australasian College of Surgeons, Australian Society of Orthopaedic Surgeons and Australian Medical Association.
Mr Holland consults in private practices at
St Vincent's Private Hospital, East Melbourne and Werribee.
Ringwood Private Hospital, Ringwood East.
Private Consulting at:
St Vincent's Private consulting, East Melbourne and Werribee
Alphington Sports Medicine
Sunbury Physio
Ringwood Private Hospital
Swan Hill Medical Group
Melton Specialist Clinic
Mr Holland is married with four children. He has a number of extracurricular activities- long time cyclist, climber (mountain, rock and ice). Climbing many mountains including Mt Everest and walked to the North Pole and he also enjoys sailing and cave diving
Patients can be referred to see Mr Holland by faxing a referral to his main room on 9486 9597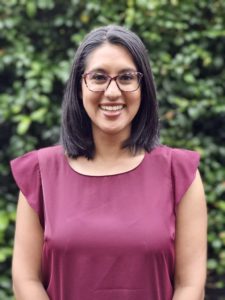 Dr Aekta Neel:  Gynaecologist
BSC, BMBS, FRANZCOG
Dr Aekta Neel (pronounced ek-ta) is thrilled to be joining Melton Specialist Clinic as a Consultant Gynaecologist.
Originally from Canada, Dr Neel has an undergraduate degree in Biopsychology (BSc) from the University of British Columbia. She moved to Australia in 2007 and graduated from Flinders Medical School in Adelaide with a Bachelor of Medicine and Bachelor of Surgery (BMBS). She completed her Obstetrics and Gynaecology specialist training in Melbourne, and has obtained Fellowship of the Royal Australian and New Zealand College of Obstetricians and Gynaecologists (FRANZCOG).
She operates privately at Western Private Hospital (Footscray) and holds public appointments at the Royal Women's Hospital and Joan Kirner Women's & Children's – Sunshine Hospital. Dr Neel is passionate about teaching the next generation of doctors and is a Clinical Teaching Fellow for the University of Melbourne and a Training Supervisor for RANZCOG in her public roles.
With ten years of experience, Dr Neel is thorough, empathetic, and believes in holistic health care. Her main focus is a patient-centred approach, and she will take the time to explain and answer questions to ensure that you fully understand your care. She manages a range of gynaecological conditions, with a special interest in:
Contraception and family planning – including IUD insertion
Pre-conception counselling
Menstrual disorders such as heavy and abnormal bleeding
Fibroids
Pelvic Pain
Polycystic ovarian syndrome (PCOS)
Cervical Screening and Colposcopy (C-Quip certified)
Minimally invasive surgery (Laparoscopy)
Patients can be referred to see Dr Neel by faxing a referral to Melton Specialist Clinic on (03) 8686 9173

Dr Kiran Tippur:  Pain Specialist and Anaesthetist
FANZCA,MBBS,FFPMANZCA
Dr Kiran Tippur is a Specialist Pain Medicine Physician and Anaesthetist . Kiran has trained in all aspects of pain medicine and has a special interest in spinal pain, neuropathic pain and Neuromodulation.
Originally from India, Kiran pursued his medical training in the United Kingdom and completed specialist training in Anaesthesia and Pain Medicine from prestigious Glasgow and west of Scotland School of Anaesthesia. He also completed a Postgraduate Diploma in Pain Medicine from University of Leicester, United Kingdom. He worked as a specialist in Anaesthesia and Pain Management at Colchester University hospital, Essex before moving to Australia in 2012. Kiran worked at the Alfred Hospital, Peter Mac Hospital and Geelong University hospitals as a part of his Pain fellowship from Faculty of Pain Medicine, ANZCA. He consults at Ballarat, Melton and Werribee. He also practices at St John of God Hospital Ballarat and St Vincent's Private hospital, Werribee. He holds public appointment at Ballarat Health Services as specialist in Pain medicine and Anaesthesia.
Kiran strongly believes in a bio psycho social approach to management of chronic pain. He also teaches medical students at Deakin medical school and registrars in the department of Anaesthesia. He is also involved in academic and administrative activities of the Faculty of Pain Medicine ANZCA.
Mr Ranjit Rao: Urologist
Mr Ranjit is an experience general urologist with a special interest in robotic prostate surgery.
Mr Rao sees and manages conditions such as:
PSA elevation
Benign prostate hyperplasia
Renal and ureteric calculi
All urological cancers, Prostate, Kidney, Bladder, Testis
Urinary tract infection
Haematuria
Mr Rao performs
Robotic prostate cancer surgery
Ureteroscopy and lase stone surgery
Conventional TURP and  Greenlight laser TURP
Urolift
Flexible and Rigid cystoscopy
Vasectomy, Circumcision, Hydrocoele
Prostate Biopsy
Lithotripsy (ESWL)
Patients can be referred to see Mr Rao by faxing a referral to his main room on 9421 3729,  Email: [email protected]
Now open: Tuesday 9-5pm and Friday  9-5pm