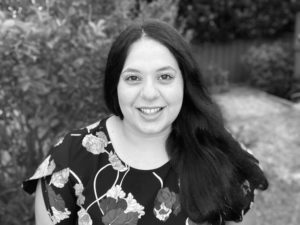 Dr Monica Moussally: Osteopath
We welcome Dr Monica Moussally to Melton Specialist Clinic team.  Monica graduated from RMIT University with double bachelors in Health Science and Applied Science (Osteopathy). Prior to this Monica Also completed an Undergraduate degree in Medical Radiations (Radiation Therapy). During her years of studying osteopathy she was fortunate to work as a sports trainer at St Albans local football club, she provided immediate first aid for injured athletes during games. Monica's interest in human body functions as well as her desire to help people improve their health and achieve their desired health outcomes have led her to a career in Osteopathy.
Monica tends to have a combination of indirect and direct approach to her treatments, including but not limited to soft tissue, stretching, joint mobilisation techniques, cranial and biodynamics with the focus on producing long term changes. To achieve optimal results with her patients, Monica encourages her patients to be proactive about their health and educates her patients on self-management strategies to help manage their pain outside of the clinic.
Over the years Monica has attended multiple courses to increase her skills in treating pre and post-natal women, pregnant women throughout all 3 stages of pregnancy and more recently Monica has started treating paediatrics especially babies.
Patients can call 8686 9172 to book an appointment.
Enhance Primary Care Plan's can be faxed to 8686 9173.
Dr Moussally will be accepting, Private Health Insurance and DVA
To book, click on the link below